Silky Kiss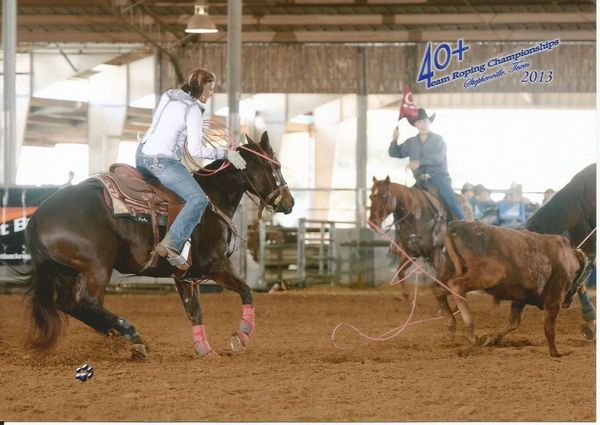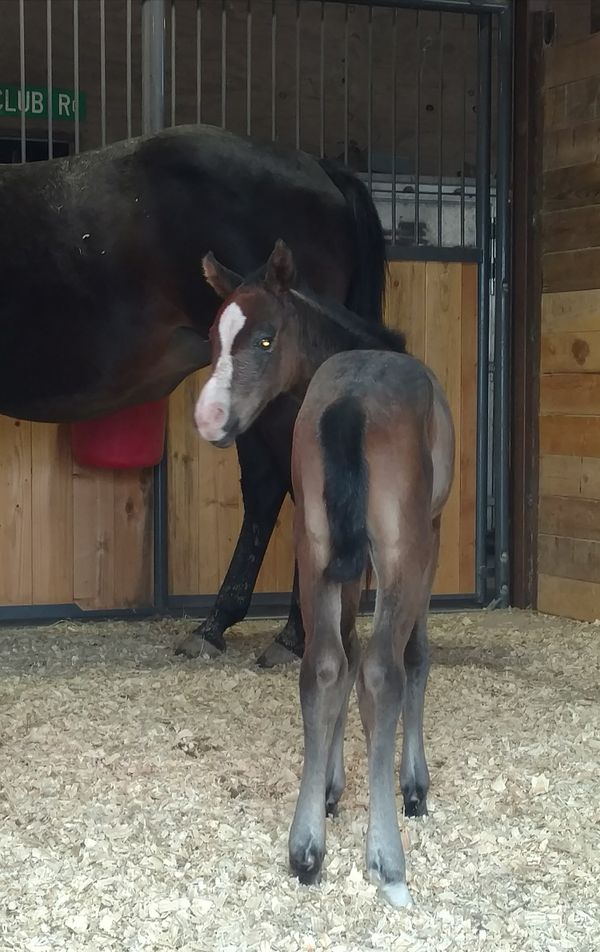 Kiss is a drop dead Gorgeous 2005 Brown mare Stands 14'3 and Weighs 1150-1200lbs. She is bred to be a performance horse and turns out she is.  Kiss rides like a WP horse. She is built like a performing Halter Horse. I LOVE This mare.  She is Super Nice !!!!! As you can see below she makes a fine Lesson Horse too. Miss Kiss is making me a really nice Heel Horse now that I have a little of my confidence back. Want to thank Zane Bruce for all the help!!!!! 8/3/2013 Kiss is now a USTRC $ earner. 2016 & 2017 AQHA World Show Qualifier in Ranch Riding Open & Amateur. She has her AQHA ROM in Am. Ranch Riding. Kiss is in Foal to Count Down for a January 2018 baby!!!! A PHENOMINAL CROSS!
2022 Update: Coco is currently earning points in Amatuer Ranch Riding and Ranch Trail as well as Open Ranch Riding and Trail with my Friend Lance Willson!!!
This Filly is going to be a World Contender!!!
Click on any name in pedigree below to give the ACCOMPLISHMENTS in that horses histroy.
USTRC Money Earning Heel Horse. AQHA ROM in Ranch Riding. 2016 & 2017 AQHA World Show Qualifier in Amateur & Open Ranch Riding.
21 AQHA Perf. pts NSBA-$ Earner ROM Perf. Producer of World Champions,Resv.WCh. Top 10 World Show,Superior Perf.,ROM Halter,ROM Perf. NSBA $ Earners

H-33 P-112 Hall of Fame, Superior Perf. AQHA Hi Pt Perf. AQHA Champion ROM Perf. Producer of Hall of fame, Superhorse,World Ch's, Superior Halter,Superir Perf. NRHA $earners,NSBA $earners

SI 95 Hall Of Fame, Race $ Earner, ROM Perf., Hall of Fame Offspring: Superior Halter Offspring Superior Performance Offspring AQHA Champion Offspring ROM Performance Offspring NRHA Money-earners NCHA Money-earners Race Money-earners NSBA Money-earners

LDG Sire ROM Racing Stks Wnr $42k LDG Mat GDSE Racing LDG Sir Money Ernrs Race Performer ROM Race, AQHA Ch Off

NSBA Hall of Fame 96, AQHA Hall of Fame 02, Hall of Fame Offspring:, Zippo Pat Bars (AQHA) Race ROM Offspring Race Money-earners

H-26 P-17.5 AQHA Champion, ROM Performance Producer of Hall of Fame, Top 10 World Show, Superior Perf., AQHA Champion Halter & Perf.

P-232 Superior Perf. AQHA Hi Pt Perf. ROM Perf. Prodercer of Rsv World Ch., Superior Perf.,ROM Perf., NSBA $earners

P-3 injury stopped show career. Producer of AHQA World Champions, ROM in halter & perf.

H-11 P-150 Hall of FAME, Top 10 World Show,Superior Perf., AQHA Hi Pt Perf. Horse, ROM Perf: Producer of Hall of Fame,World Ch. Resv World Ch. AQHA champions in Halter & Perf. NRHA Money earners,

P-81 Hall of Fame,World Champion,Top 10 World Show,Superior Perf., ROM Perf. Producer of Hall of Famers,World Champions,Resrv. World Champions, Offspring have 40,597 Perf.Pts. 1,834 H-Pts 28 World Champions 19 Res.World Champions,256 Superior Awards 627 ROM's

H-33 P-112 Hall of Fame, Superior Perf. AQHA Hi Pt Perf. AQHA Champion ROM Perf. Producer of Hall of fame, Superhorse,World Ch's, Superior Halter,Superir Perf. NRHA $earners,NSBA $earners

SI 95 Hall Of Fame, Race $ Earner, ROM Perf., Hall of Fame Offspring: Superior Halter Offspring Superior Performance Offspring AQHA Champion Offspring ROM Performance Offspring NRHA Money-earners NCHA Money-earners Race Money-earners NSBA Money-earners